Yes, that's right. Today I'm releasing two new books on Amazon.com and Lulu.com! Let me tell you about them:
The Iron Falcon Handbook of Monsters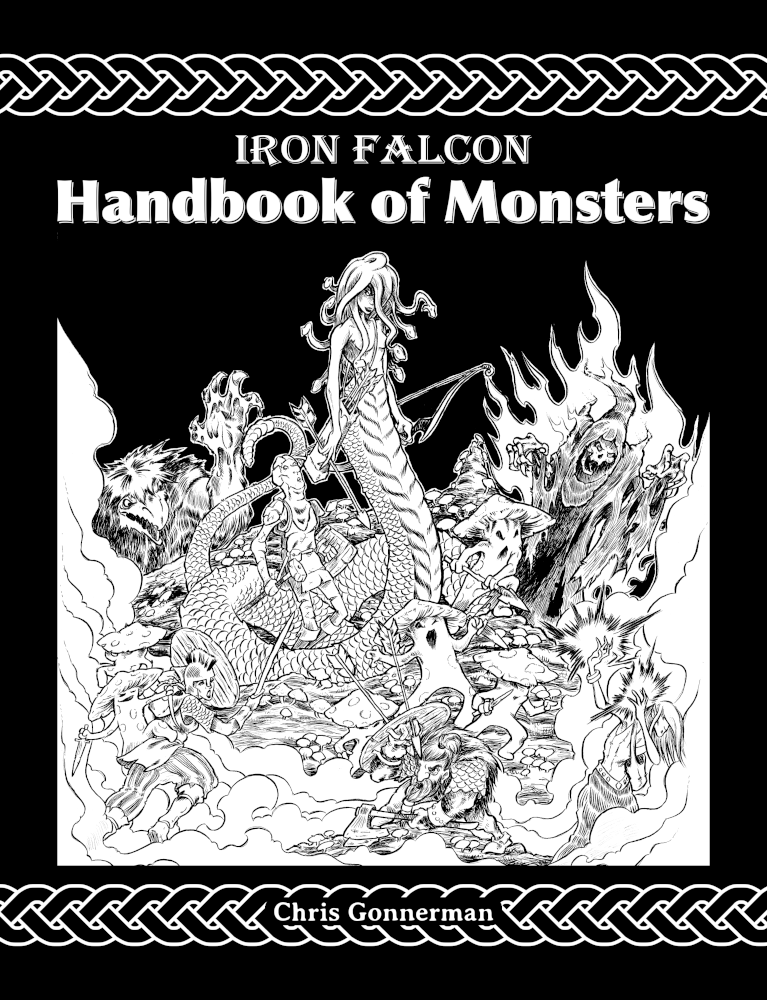 From the back cover:
Some of our monsters are missing...

The Iron Falcon Rules for Classic Fantasy Role-Playing represent the role-playing rules and style of the early days of role-playing. One of the side effects of choosing that era is that many classic monsters are simply missing, as they had not been invented yet! But what if you have an adventure written for a slightly later era, or perhaps an Old School Renaissance adventure module designed in the classic style? Finding Iron Falcon-compatible statistics for classic monsters can be a challenge.

There must be a solution.

This book is it. The Iron Falcon Handbook of Monsters combines the original core rulebook creatures with the full list of monsters found in the Basic Fantasy Role-Playing Game, along with many additional monsters by the author and contributors. These new monsters have been made fully compatible with the Iron Falcon rules. Some of the existing monsters from the Iron Falcon rulebook have been carefully revised, with attention paid to retaining their style and flavor.

Classic challenges for Old School adventures!

The goal of all of this is simple: The Iron Falcon Handbook of Monsters aims to be the go-to resource for anyone running RPG campaigns using 0e-era games, whether classic or retroclone, providing all the monsters needed to run classic adventures as well as more modern adventures written in the classic style. You are invited to judge the results for yourself.
Iron Falcon '75: The Lakeside Adventures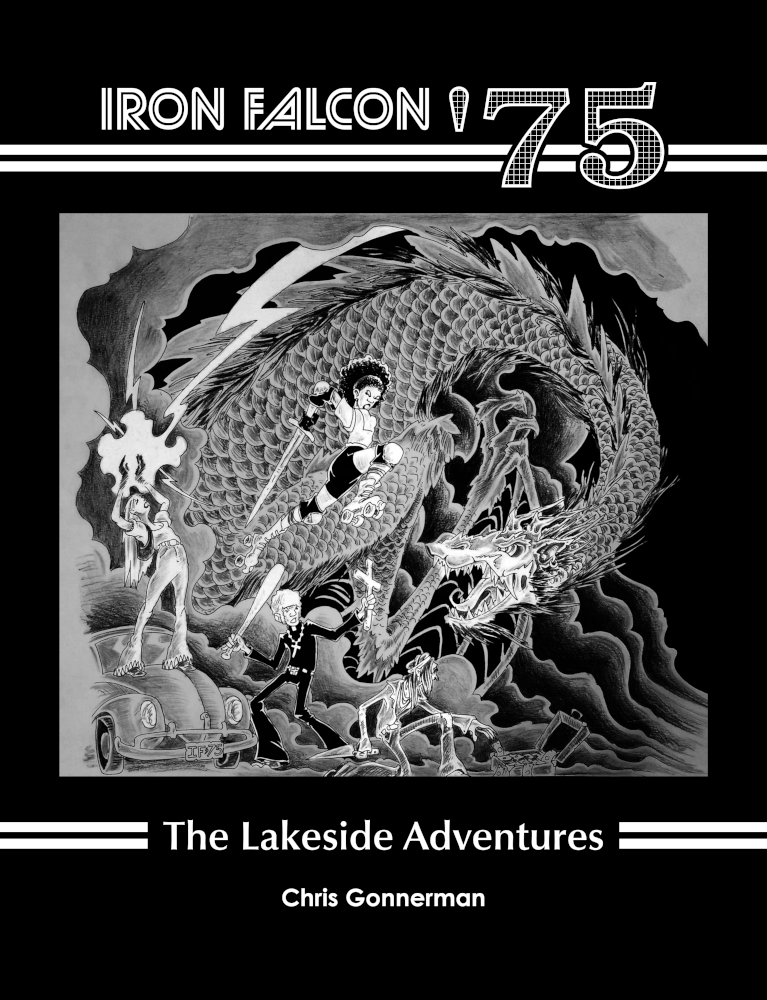 From the back cover:
What if magic was real?

What if, long ago, monsters walked the Earth... ogres, giants, dragons, and vampires, and the smaller, scarier things that haunt the darkness? What if heroes and wizards did battle against them, in defense of humankind?

What if the magic went away?

What if it all just faded into the shadows? What if all the monsters and magic became nothing more than myths or superstitions, remembered by few and believed by even fewer.

What if it all came back?

What if monsters once again stalked the night, slipping out of the shadows to slay the unsuspecting and the skeptical? And what if a few people knew, and went out to fight against them?

This is Iron Falcon '75

In this game, players will take on the roles of modern-day people of the year 1975. No one but a crackpot would believe in magic, or giants or dragons or any of that nonsense. Yet your player characters will enter this world of magic and mayhem, willingly or otherwise, and do battle with monsters they once thought were just myths!

This book includes background materials, supplementary and optional rules, and three adventures to get your campaign started. You will also need a copy of the Iron Falcon Rules for Classic Fantasy Role-Playing in order to use this book.

The time has come to face what lurks in the shadows...
Links to the Amazon.com and Lulu.com pages for these books can be found here:
http://ironfalconrpg.com/getit.html